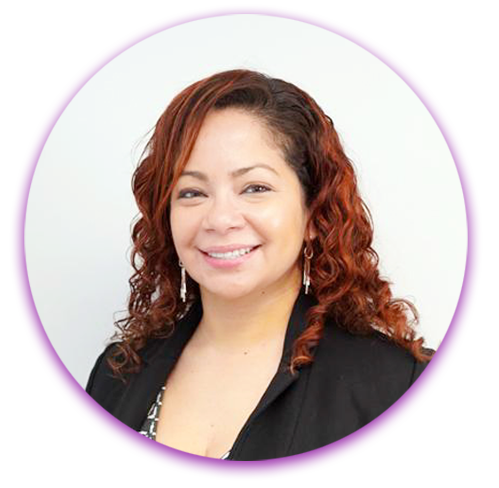 "The heart of human excellence often begins to beat when you discover a pursuit that absorbs you, frees you, challenges you, or gives you a sense of meaning, joy, or passion." – Terry Orlick
Ines Serna is a mother, childbirth educator, and doula with a Master of Health Sciences in Public Health. She became interested in pregnancy and the birth process after having her first child in 2010. Shortly after Ines started working for the childbirth education department at a prestigious Bergen County hospital where she gained a great deal of knowledge about maternity services. After the birth of her second child, in 2014, she decided to become a childbirth educator. Through her two birth experiences, she realized the power of knowledge can have a positive impact on birth outcomes.
While working as a childbirth educator at the hospital, Ines saw the necessity of giving additional support to her clients. She has trained with DONA International to obtain all the required skills to assist mothers during the birth process. Ines is dedicated to expanding her knowledge by attending maternal and child health conferences, seminars, and networking with health professionals in the community. 
Ines's extensive hospital experience has allowed her to see and understand the need to continue advocating for patient-centered care. She believes a patient's personal preferences such as values, cultural traditions, family support, and lifestyles must be taken into consideration. Ines is passionate about supporting expectant parents by making sure they understand that they have options before, during, and after birth. She firmly believes that EVERY woman deserves a good support network. A network that consists of health professionals, along with family, friends, and of course the support of a doula is the greatest gift parents can experience in their lifetime.
Welcome to the labor lounge, where our mission is to empower women to believe in themselves and their innate strength as women and as mothers.
Why the labor lounge? During labor, we like to create a birth and wellness atmosphere that is peaceful and unique where women can indulge in the rituals of tranquility that are needed during labor and delivery. A labor lounge is an area to feel relaxed and the most important is comfort regardless of the birthplace.
Why choose a doula? Recent research suggests that labor support can positively impact birth outcomes (Hodnet, et al, 2012).
Women who do have labor support are:
28% less likely to have a cesarean section
31% less likely to use synthetic oxytocin to speed up labor;
9% less likely to use any pain medication; and
34% less likely to rate their childbirth experience negatively.
The role of the doula in your labor and birth? During the second or third trimester, doulas of the labor lounge will enlighten you with their knowledge and wisdom. As doulas, our goal is to support you emotionally and physically during pregnancy and labor. In addition, our doulas could help you with information on how to shop around and choose a healthcare provider and birth place that meets your birthing goals and needs. Doulas provide 'continuity of care which means we are available 24/7 to support you whenever you have any questions. Your birth doula will nurture and advocate for a positive birth experience during labor and birth.