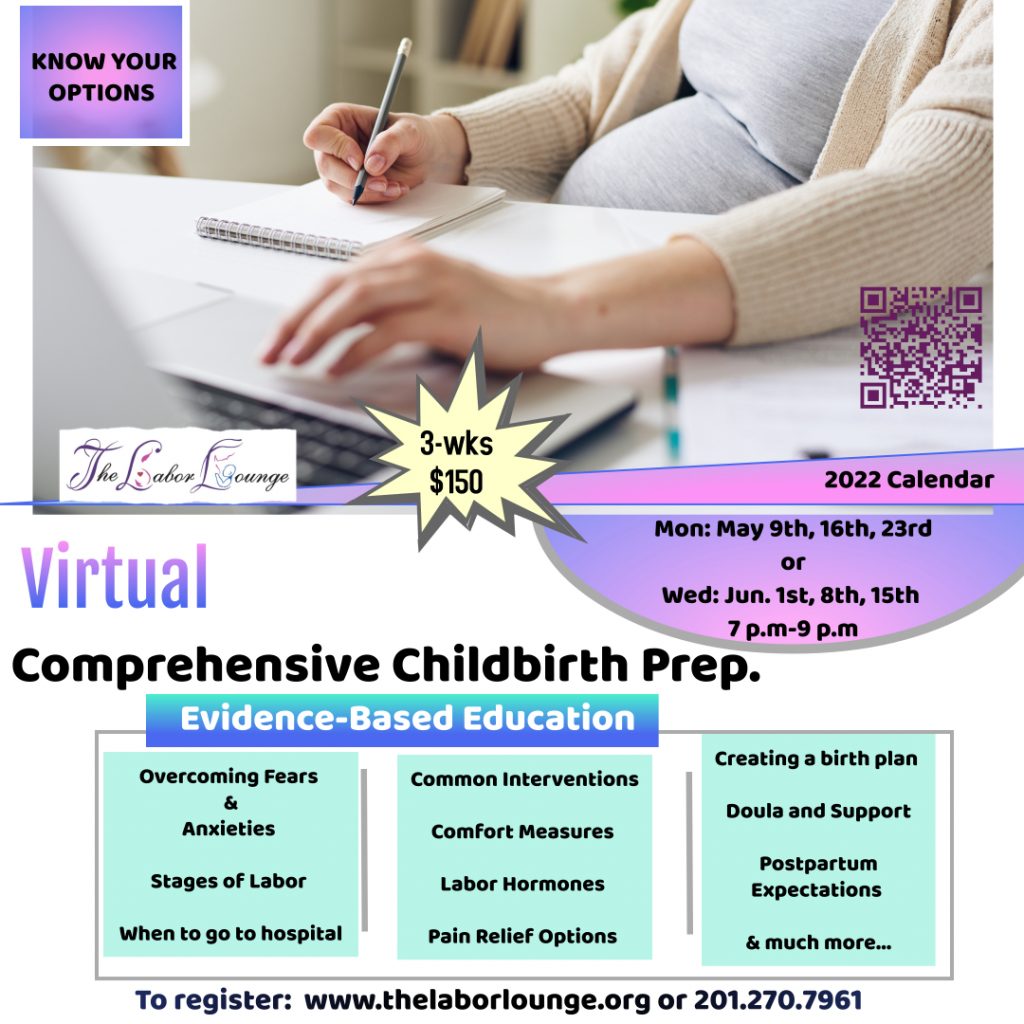 LIVE Full 6-hour childbirth education class covering evidence-based childbirth practices.
The payment is for 3 weekly sessions. Register during your 2nd trimester
3 weeks, 6 hours of class time. 7:00 p.m -9:00 p.m EST
Option 1: Monday, May 9th, 16th, and 23rd, 2022
Option 2: Wednesday, June 1st, 8th, and 23rd, 2022
$150 per couple ( To register click links below)
This class will cover the following topics:
Learn the physiologic and hormonal changes of birth.
Gain important information about labor positions, comfort measures, and partner support.
Equip yourself to make informed and evidence-based decisions about your birth.
Medical interventions, cesarean section, and much more.

Mondays Session: May 9th, 16th, & 23rd click here
Wednesdays Session: June 1st, 8th, & 15th click here